Latest News
Barbed Wire and Cherry Blossoms is shortlisted in the NSW Premier's Literary Awards.

Paris Dreaming is listed in Book Riot's 100 Must Read Funny Novels!

Am I Black Enough for You? appears in the Stella Prize Diverse Cultures Reading list.
Anita's memoir Am I Black Enough for you? is #1 on Book Riot's 100 Must- Read Australian Books
Barbed Wire and Cherry Blossoms has been longlisted for the 2018 International DUBLIN Literary Award.

Anita is running the New York Marathon with #TeamEpic, follow her journey on instagram.

Anita's novel Barbed Wire and Cherry Blossoms is nominated for the Courier-Mail 2017 QLD People's Choice Book of the Year. You can vote here!
Anita has been appointed a Postdoctoral Fellow a the University of Canberra. Read more here!

Anita has been appointed to the Board of the State Library of Queensland.
Anita's latest novel Barbed Wire and Cherry Blossoms about the Cowra Breakout has been launched to rave reviews. Read more here.
Anita's latest writing adventure was with Adam Goodes and Michael O'Loughlin. They released Kicking Goals with Magic and Goodesy in NAIDOC Week! Get your copy now - FREE delivery anywhere in Australia!

Anita's latest book is Matty's Comeback for young readers. Teacher notes are available here!

Anita is featured in Celebrating 40 Years of Sydney Festival photographic exhibition until January 23 at UNSW Galleries.


Anita takes up a new role as Manager of the Epic Good Foundation based in Brisbane!
Anita's forthcoming novel Barbed Wire and Cherry Blossoms listed as one to look out for in 2016! via Sydney Morning Herald

The Mayor of Cowra launches Anita's kids novel Harry's Secret at Mulyan State School.

Visual artist Rachel Fenton pays homage to Anita's poem "I don't hate you, but..." in "Alters; Aspects from La Trobe Track, Karekare (after Anita Heiss)" in the August 2015 edition of Cordite.
Anita is festured in the anthology She's Having a Laugh published by Affirm Press and featuring Tracey Spicer, Gretel Killeen, Bev Killick, Annabel Crabb and other wickedly funny women! You can order your copy through Booktopia!

Anita is featured in the article "I read only non-white authors for 12 months. What I learned surprised me" by Sunili Govinnage
Anita shares her writing process plus more at WordMothers.
Anita's poetry and work from Sacred Cows is including in new public artwork in the City of Sydney at 8 Chifley Place.
Anita is in conversation with BlackWords. Read her interview here.
Anita was invited to do a Q&A with Bookworld. Read about what she loves, what she hates, what she regrets plus more!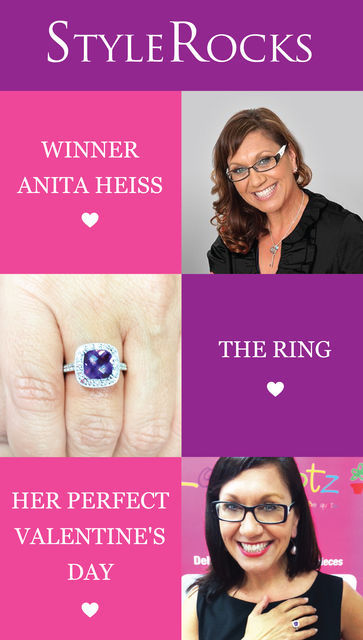 Anita won the Style Rocks / Lollypotz Valentine's Day competition. Was it luck or the law of attraction. She writes about it at her blog...
Anita's memoir Am I Black Enough for You? will be released in the US by the University of Hawaii Press in March 2014. You can order here!
Anita's novels feature heavily in the 2013 Australian Women Writers Challenge.  Over 2013, there were 45 reviews of works by Indigenous women writers.  Dr Anita Heiss was the most reviewed, with 6 reviewers penning their thoughts on her works. You can read the reviews here.

Anita presents a TedX talk on "Sameness" in Brisbane! You can watch it on-line.

Anita is listed as one of the Top 20 women shaking things up on Twitter!

Anita joins a list of respected Australian authors in Women of Letters anthology
As one of the speakers at the Sydney Women of Letters event in 2013, Anita's letter titled 'To the moment the lights came on...' is published in Yours Truly (Penguin Australia).
Anita joins Maori writers in Ora Nui: special edition
Alongside a number of First Nations Australian writers, an excerpt from Am I Black Enough for You? appears in Ora Nui: a Collection of Maori and Aboriginal Literature edited by Anton Blank and Kerry Reed-Gilbert.

The Great Debate: Australians need leaders not politicians.
The great debate at the Brisbane Town Hall; Australia needs leaders, not politicians! A timely and often hilarious debate between Anita Heiss, Julia Zemiro, William McInnes, Tim Fischer, Yassmin Abdel-Magied and Ben McKenzie. This was held on the night of the federal election as part of the Brisbane Writers' Festival. You can listen to the podcast here!
Anita co-writes crime novel as part of National Year of Reading
Anita wins the VIC Premier's Literary Award for Indigenous Literature

As part of Indigenous Literacy Day activities at the Melbourne Museum, Anita was announced winner of the prestigious award for her memoir Am I Black Enough for You?  You can read the judges reports for all three finalists here.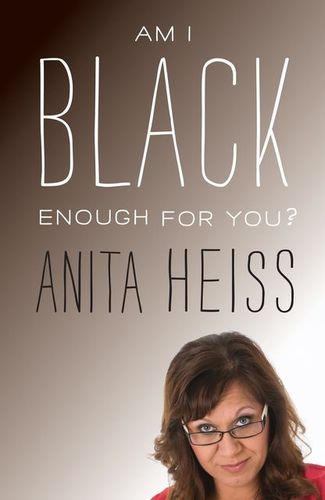 Anita becomes a Patron of AGSA
Anita went to see Oprah at the Opera House
Anita was one of the lucky few who got tickets to Sydney taping of Oprah at the Oprah House and the NITV film crew followed her. For a glimpse into the excitement and why Anita is a huge fan, click on The Gathering with the gorgeous Belinda Miller and scroll down to Episode Two! To read about the day, head to Anita's blog for December 14 and 'Why I'm grateful for Oprah in Sydney!'
Manhattan Dreaming launched in New York
NAIDOC in New York and Paris
Anita In Atlanta, Georgia
Business Toolkit
Manhattan Dreaming has been released to widespread positive publicity
Terri Janke's launch speech for Manhattan Dreaming was very well received. You can download it here.
Anita profiled in Australian Women's Health.
Anita named 'Yabun Artist of the Year' for her contribution to literature
Mary Talance runs away to Iran!
BWRC
NASCA
Anita wants to go on Oprah
BWRC
Travel writing
Anita writes for Message Stick on-line
Messagestick
Books Alive '09
Anita is an ambassador... for Books in Homes
National Sorry Day Reading
Macquarie PEN Anthology of Aboriginal Literature released.
Anthology editors Heiss and Minter win 2008 Deadly award for literature
Who Am I? The diary of Mary Talence, Sydney 1937 - French edition out NOW!
Avoiding Mr Right, (the sequel to Not Meeting Mr Right) is now availabe in stores nationally.
OUT NOW