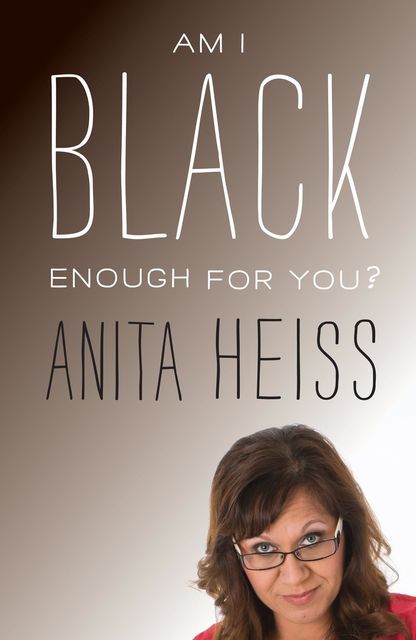 Anita's memoir on identity was released through Random House Australia on April 1st. To read why Anita wrote her memoir check out the RHA blog.
Anita's statement on the court case featured in the work is here! To order your copy, click here.
Following the release of the book, Anita was subject to another round of race-fueled, often anonymous commentary, leading also to the 'bombing' of her Amazon page. Covered nationally in the press, you can read about it thanks to reporting by Saffron Howden here. It was also summed up well by cartoonist First Dog on the Moon on Crikey, and in Jeremy Sear's article around the same time.
Anita joined a panel of Indigenous writers at the Brisbane Writers' Festival in September 2012, titled THE ALL BLACK you can view the panel thanks to the ABC. Click here!
Am I Black Enough for You? was in Reading's Top 50 books by Australian women in 2012.
Memoir at Any Age: Anita Heiss talks to Bri Lee in Kill Your Darlings
NEWSFLASH: Am I Black Enough for You? has been released in the USA by the University of Hawaii Press! It is also available for FREE worldwide delivery via Eurospan!
What has already been said about the work:
Striding through some spiteful polemics in Am I Black Enough for You? (Bantam), Anita Heiss is gracious and eloquent, particularly about her parents and family. She has a keen sense of politics and social justice, yet it's her inclusiveness and humour that shine the brightest light.- Kim Scott, SSydney Morning Herald

Heiss' sense of belonging and love for family and community provide the centrepiece to her successful career in the arts and politics. Her books are indeed gifts to all who read them. Dr Jackie Huggins AM FAHA
Part family history, part manifesto, this is feisty stuff: brassy, razor sharp and utterly readable. - Benjamin Law
Anita Heiss is a star – she has that degree of brightness, being transparently honest in both thought and emotion. Anyone struggling with the issue of identity can learn from her; so can our nation. Martin Flanagan
Anita has artfully woven her personal and family history with recent events questioning the validity of that history with an honesty and bravery worth honouring. Resilience and wit have become the inherent trademarks of Anita's unique style and this book, in many ways, serves as a 'how-to' survival guide for a new generation of Aboriginal thinkers and actors. Black enough? Bloody oath! – Jason Glanville, CEO, National Centre for Indigenous Excellence

Get your copy:
Gleebooks
Reviews:
SYDNEY MORNING HERALD - Michael McGirr
SYDNEY MORNING HERALD - Tim Elliott
INSIDE STORY - Frank Bongiorno
NEWTOWN REVIEW OF BOOKS - by Linda Funnell
THE WEST AUSTRALIAN - by Flip Prior
AUSTRALIAN HUMANITIES REVIEW - by Imogen Matthews
AUSTRALIAN WOMEN ONLINE - Tania McCartney
ANZ LitLovers - by Lisa Hill
BOOKSELLER+PUBLISHER - by Rachel Wilson.
READINGS, CARLTON - by Chris Gordon
CHARTER MAGAZINE- by Helen Black
THE OTHER SOCIALIST - By Dr Zuleyka Zevallos
NORTHERN RIVERS ECHO - by Ruii Maxwell
SARA FOSTER blog- author
JESSICA WHITE - author
ROSS C. HAMILTON - blog review
KEVIN RENNIE - blog review
TRANSNATIONAL LITERATURE - review by Maja Milatovic
ANITA HEISS ON REPRESSIVE AUTHENTICITY AND THE BURDEN OF REPRESENTATION

BLACK ENOUGH FOR WHO? - by MaameJ
A KEYBOARD AND AN OPEN MIND - review by Emily Wrayburn
Radio:
Anita talks to Andrew Bartlett on 4AAA Brisbane.
Anita talks to Karen Dorante on 98.9FM, Brisbane.
Anita talks to Carol Duncan on ABC Newcastle.
Anita talks to Rhianna Patrick on ABC Speaking Out.
Community feedback / event commentary:
Lit-icism (Crikey) - by Bethanie Blanchard
An open letter to Anita Heiss - Green Left Weekly
Dear Anita - by Susan Whelan, Reading Upside Down
She can't help being deadly - Martin Hodgeson, 1 Deadly Nation